Mission Accomplished! Campaign 2015-16: Bread of Life in Malden
** Program update!
Mission Accomplished!!  FUMC Melrose raised over $15,000 in the 2015/2016 program year to help support the Bread of Life and it's programs.  We are excited and proud to be a part of helping this local organization.  We are looking forward to continuing to support BoL in the coming year!3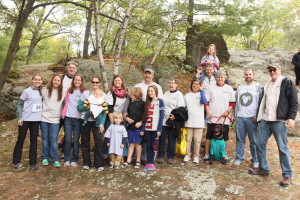 Based on the success of our 2014/15 fundraiser for "Imagine no Malaria",  FUMC Melrose has challenged itself to raise $15,000 for the Bread of Life in Malden, MA.   Our church family has supported the work of the Bread of Life through our feeding ministry for years, and that service has been one of the cornerstones of our local mission focus.
Bread of Life provides groceries through food pantries in several local towns and through a Senior Nutrition Outreach program.  They provide homeless families living in motels prepared meals and groceries through their Homeless Families Motel Meals outreach program.  Bread of Life also offers prepared meals through it's Meal Program. All told, last year, they provided more than 1,030,000 meals throughout all their programs, touching more than 8500 people.
Bread of Life is running a capital campaign to raise money for a new facility at 54 Eastern Ave. in Malden, MA.  The purchase and development of this property will enable the Bread of Life to expand the capacity for back of house operations like storage, staff and programming, while increasing the number of people that are served by Bread of Life's various programs.
FUMC Melrose kicked of our fundraising campaign in September 2015 and we have held multiple successful bake sales, sponsored walkers in the walk for bread of life, restaurant nights and donation drives.  See one of our fall updates HERE.   We are keeping a tally of our monies raised on our website, check out the graphic at the bottom of this page to see how much we've raised!!
We need your help to continue to raise money and meet our goal!  Check our the FUMC-Melrose Facebook page HERE for up-to-date information on how you can get involved through participating in fundraisers.  Want to join the group of volunteers cooking up ways to meet our goal?  Email the church office at fumc@fumcmelrose or call 781-662-7060 for additional information and THANK YOU!!