Gifts: Stewardship of personal finances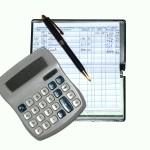 The first two rules of John Wesley's successful stewardship have, on the surface, nothing to do with contributing to the church…they focus on one's personal finances.  To paraphrase;  Gain all you can, Save all you can.  Now of course there are guidelines for each of these rules !  In an effort to apply 18th century teachings to the 21st century, here are some resources to help you with your personal finances
Family Finance Tips:  The Wall Street Journal website is home to loads of articles on all aspects of family finances.  Check out their Family Finances section.
Savings Calculator:   Ever sit down with a pencil and paper and try and figure out how much you'll have in 20 years at $5 a week??  Click HERE for an easy to use savings calculator and get that money out of your sock drawer!
Money and Kids:  Looking for ways to start talking to your kids about money?  HERE are some tips for raising money savvy kids
Podcast Fan?:  Planet Money by NPR is an informative program whose tagline is:  "The economy explained"  Check out Planet Money for an overall view on money matters.
More Overall Money Articles:  Your Money by CNN is another overall personal finance website with sections on all aspects of finance from mortgages to investing as well as a section of calculators.